Expert Solutions For Your AC
Air-Max Solutions to the rescue! Since 2013, we have been serving the AC repair needs of Garland, TX, and surrounding areas. Over that time, we have built quite a reputation for quality workmanship and excellent customer service.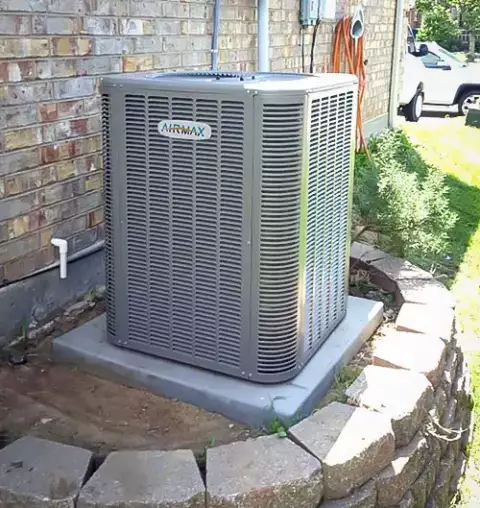 When you hire us to tackle your heating and cooling issues, you can rest assured that you have chosen a company that will work tirelessly to make you a happy customer.
We are a small, family-owned heating and air conditioning business striving to make our customers feel like family. You will never be "just a number" when you deal with Air-Max Solutions.
In fact, we have customers that first hired us 10 years ago and still call us today… and we would love to add you to our list of loyal customers.
At Air-Max Solutions, we take pride in our work and provide superior HVAC service at reasonable rates without compromising quality. If you need a professional air conditioning repair company, contact us today at 972.876.0703.
What Our Customers Say…
Air Max Solutions is the best of the best! Their customer care is OVER THE TOP amazing. I am a realtor and recommend them a lot and everyone raves about them. They are incredibly knowledgeable, diagnose the problem efficiently and explain your options...
This company was very quick at fixing our issue with our A/C! We called our warranty company on Friday around 1pm and we were told that the first company couldn't come out for about another 4 days or so and with Texas heat and having no A/C,...
I have been in this home for three years and have my HVAC serviced twice a year but no one has spent quite as much time on my unit as this company has. I think most hesitate to spend time because the unit is 20 years old. Very professional service,...
I was very pleased with the service level, professionalism, and communication of AirMax. Would highly recommend them.
Air Max Solutions took care of some maintenance for my 2 AC units and made some needed repairs working with my warranty company. Corina and David were very responsive and professional. Thank you for keeping my family cool this summer!
Fast, reliable and reasonable prices!! I highly recommend Air Max!!