Expert Solutions For Your AC Problems
Air-Max Solutions to the rescue! Since 2013, we have been serving the AC repair needs of the Dallas Metroplex. Over that time, we have built quite a reputation for quality workmanship and excellent customer service.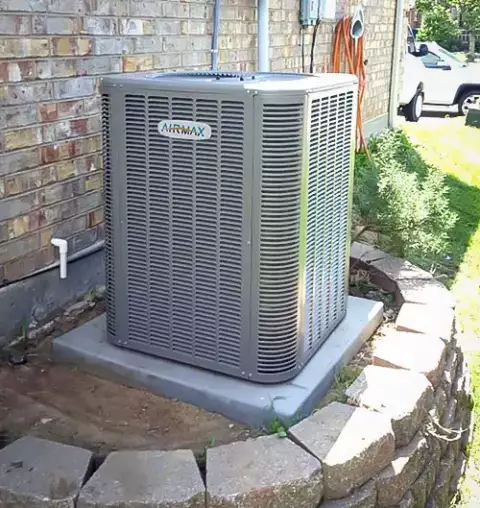 When you hire us to tackle your heating and cooling issues, you can rest assured that you have chosen a company that will work tirelessly to make you a happy customer.
We are a small, family-owned heating and air conditioning business striving to make our customers feel like family. You will never be "just a number" when you deal with Air-Max Solutions.
In fact, we have customers that first hired us 10 years ago and still call us today… and we would love to add you to our list of loyal customers.
At Air-Max Solutions, we take pride in our work and provide superior HVAC service at reasonable rates without compromising quality. If you need a professional air conditioning repair company, contact us today at 972.876.0703.
What Our Customers Say…
I have been in this home for three years and have my HVAC serviced twice a year but no one has spent quite as much time on my unit as this company has. I think most hesitate to spend time because the unit is 20 years old. Very professional service,...
I would highly recommend Air Max Solutions to anyone! We had issue with our AC for more than two months. Before Air Max, we worked with another HVAC company that performed multiple fix-attempts, but our AC still wasn't working. When Fabian from...
Oksana C
Great service, extremely knowledgeable, and very friendly techs. Definitely recommending to family and friends.
I have been using them since 2009. They do a great job and are very knowledgeable.
Air Max came out and worked until the problem was solved, answering all of my questions and communicating well with me! Highly recommend and very pleased.
I have used Air Max solutions for several years now. They have been great and have kept my hvac units working. Last year we had a problem with one of our units. We called several companies and Air max was the only one to say "no, I wouldn't...
I had requested a service call through my home warranty because my lower unit compressor wasn't coming on. Within a couple of hours I received a call from Karina setting up an appointment for the next available time. Fabian Barrera came out...
John R.
Addison, TX